Collaboration with Gerard Daniel helps primary auto parts supplier stay cool under pressure
US Farathane is a primary supplier of injection molded plastic parts to major automotive manufacturers. US Farathane's project manager, Hank Bergsieker, coordinates part development for components they supply to General Motors' high-performance sports car line, the Chevrolet Corvette. One of these is an injection molded wheel-well liner (also known as a fender liner), molded to incorporate louvers that allow airflow to cool the brake lines.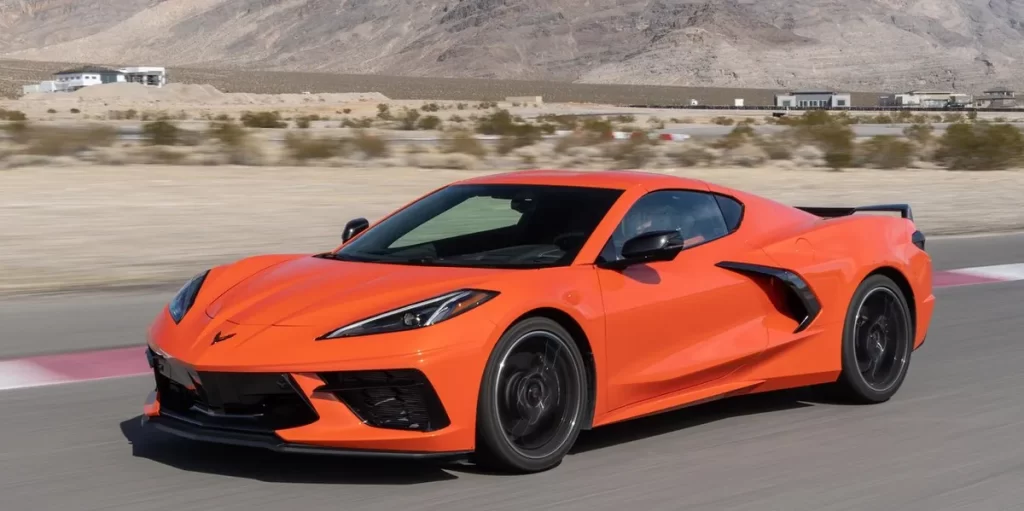 Last minute design upgrade throws a wrench into the schedule, Gerard Daniel teams up with US Farathane for the win
The GM team passed down a last-minute design upgrade to incorporate a mesh screen behind the louvers to prevent rocks and gravel from entering the wheel well. In field testing, the angle of the louvers alone was not enough to keep small rocks and other road debris from passing through. This left Hank racing to beat the clock and implement this change without delaying their delivery date to the Corvette assembly plant in Bowling Green, Kentucky.
I needed to source this cut-to-size mesh immediately and reached out to Gerard Daniel for help. We work with them on other projects, and they are very responsive to our needs. One example is when GM had a spike in demand, Gerard Daniel reacted right away, increasing production, and expediting shipments to us. This is important because we need to keep the GM line running.

Hank Bergsieker
Based on those past successes, Hank turned to Gerard Daniel's inside customer service manager, Bo Neill at their Adamsville TN plant, to source the screens he now urgently needed to incorporate into this part. When automakers solicit parts from suppliers, they typically provide the build-to-print specs to the supplier in "car position," which means the drawings only show the part in its final 3D form, as it appears on the car. This is natural for an injection molder, who is working with a 3D model. For a manufacturer of flat mesh cut to size, it's a little more challenging. It is their job to figure out how to translate this 3D design into a "flat position" template to cut the 2D shapes from raw materials in their bulk format. There is usually some back and forth collaboration to make sure everything is right. In this instance there was little time for that.
Bo collaborated with his Gerard Daniel engineering team and they translated the "car position" design into "flat position" for templating. They then laser cut a few prototype samples and sent them to Hank for a test fit. Hank was able to mark up the prototype for a few small changes and send them back. Gerard Daniel recut a new prototype based on Hank's edits and that prototype fit perfectly and was approved for production.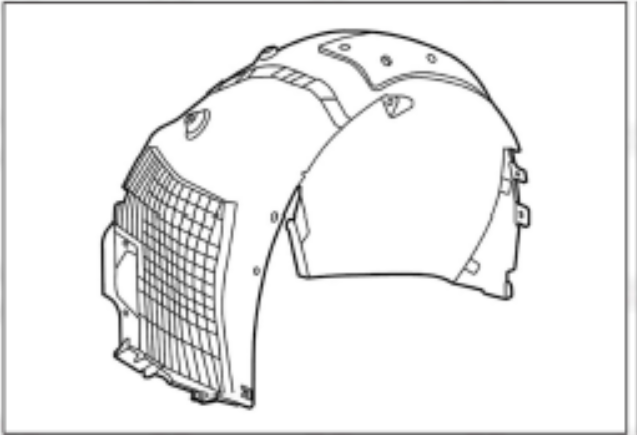 Gerard Daniel helps US Farathane win the supply chain checkered flag
Hank says that Gerard Daniel "jumped through hoops" to ensure turnaround time on his project was much faster than anyone on the project had expected. He was able to deliver the newly redesigned wheel-well liners to GM to satisfy their last-minute change order with no interruption on the automaker's production line.
From its roots in wire cloth/mesh, Gerard Daniel has developed into an engineering-led company known for client collaboration to enhance designs for manufacturability, integration, and cost reduction. In this instance, Gerard Daniel was able to draw on their experienced and talented crew to help US Farathane convert a potentially long delay into a quick pit-stop so their client could go on to meet GM's delivery schedule just in time.
Gerard Daniel's Expertise
Gerard Daniel is a primary wire mesh solutions provider for the industrial and commercial vehicle market. With over 70 years of experience in wire mesh solutions, our applications engineers collaborate with our customers' design teams to improve performance and reduce cost in a wide range of applications including air vents, grilles, and debris screens, plus numerous in line filtration and strainer assemblies in fuel systems and hydraulics. With multiple operations in the US as well as Canada and Ireland, Gerard Daniel Worldwide is a leading provider of mesh, filtration and separation solutions used in a broad array of critical OEM and MRO applications. Please reach out if you would like to learn more about our capabilities.