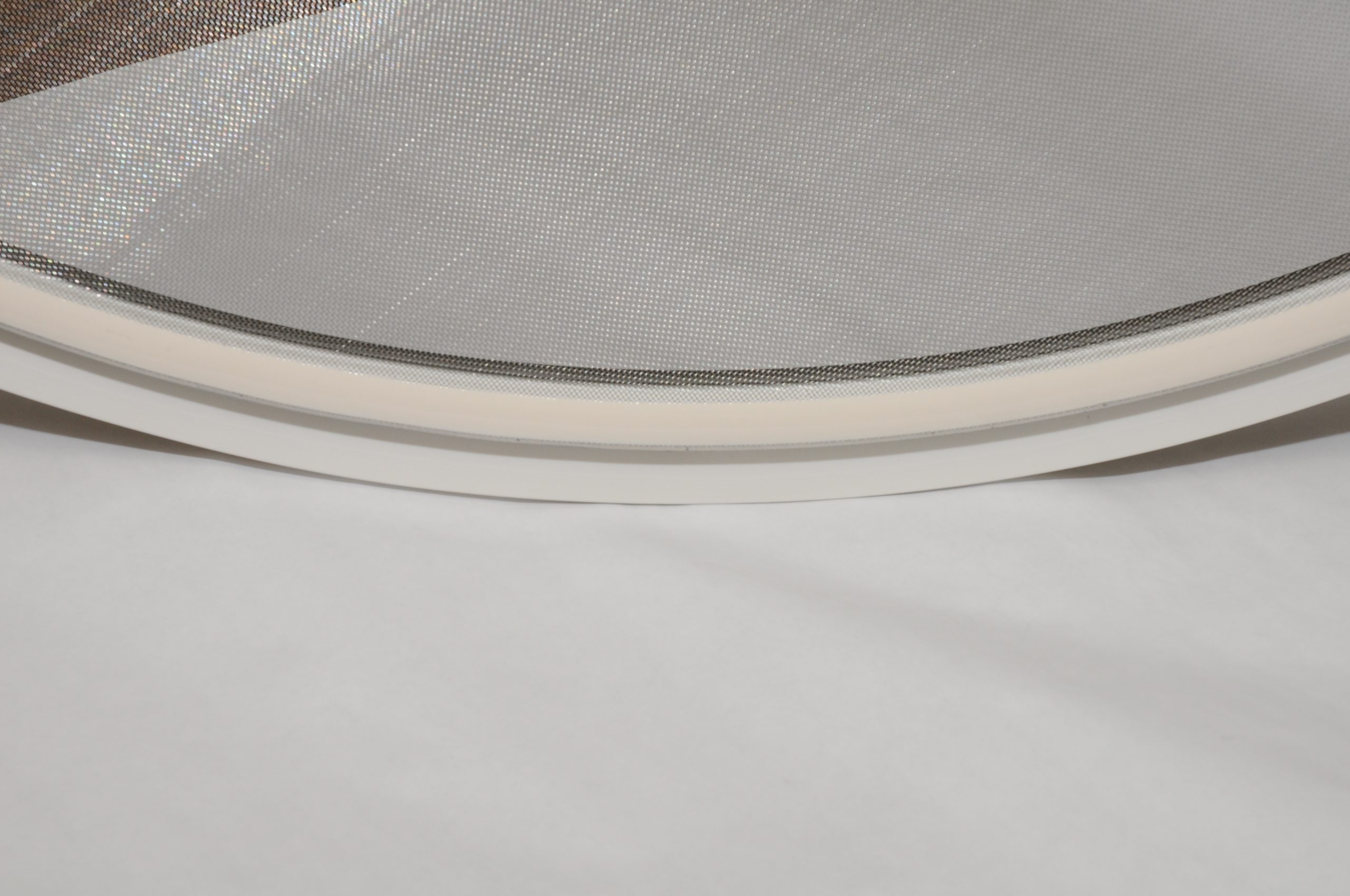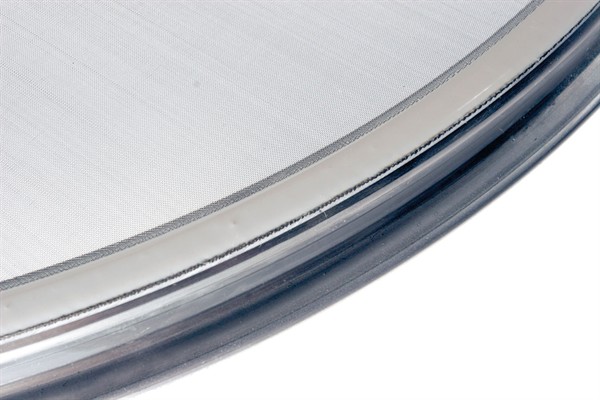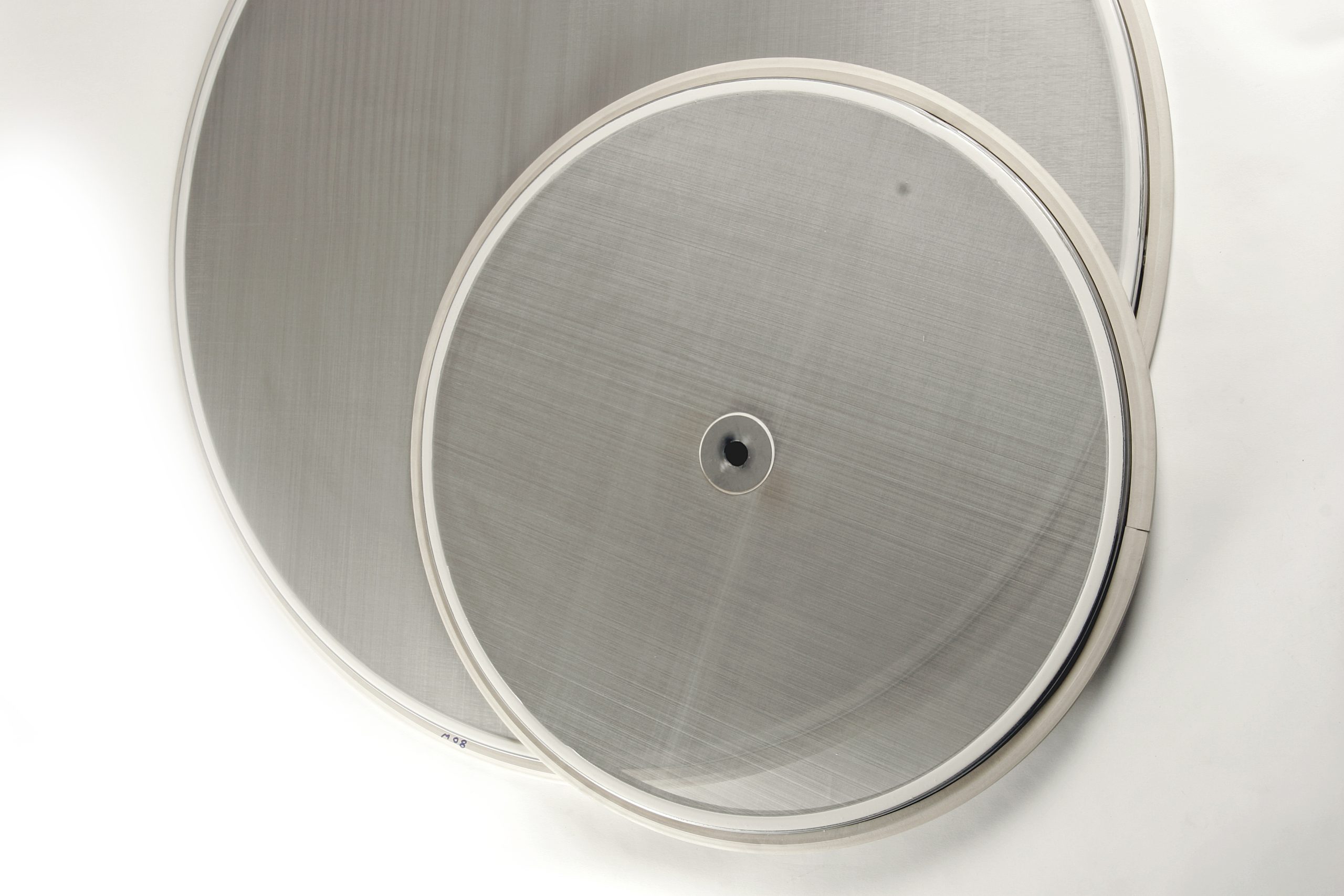 Pretension screens, also known as vibrating screens or shaker screens, are used extensively in the chemical, food & beverage, and cosmetics industries.
Shaker screens are available in a number of shapes and sizes.
Our round pretension screens feature rolled foundation rings fabricated from high-quality 304 stainless steel. They are seam welded to create a clean contact surface that prevents material from getting trapped. A wide variety of sizes are available: 18″, 24″, 30″, 36″, 40″, 48″, 60″ and 72″.
Vibrating screens are fabricated from FDA-approved components. Please specify all special fabrication options required.
Select from a wide range of mesh sizes from one-inch to 500 mesh, select alloy type required T304 / T316 / T430. Specify optional backup mesh layering when needed.
Our skilled fabricators/instrumentation ensure uniform screen tension. Proper tension extends screen life by reducing the amount of flex in the mesh and improves overall screen performance. Flexure of the mesh over time leads to fatigue failure.
We offer two methods for securing screen edges:
Epoxy – Epoxy mounted pretension screens allow for functional maintained tension, smooth surface for food grade/pharma applications, the secondary application provides for 100% encapsulation of edge wires
Welded – Welding is an ideal solution when 1) any part of a process could cause an adverse chemical reaction with the epoxy, or 2) high-temperature applications preclude the use of epoxy
A self-cleaning separation screen sandwiches sliders, or sliders and deblinding balls, between the sizing mesh and the coarser carrying mesh. The sizing mesh is mounted on one side of the frame or ring, and the coarser mesh is mounted on the opposite side.
Advantages of Circular Vibrating Screens
As the assembly vibrates, the excited sliders and balls bounce off the mesh, dis-lodging trapped or near-size particles in the process. Self-cleaning screens enhance production by reducing maintenance downtime and improving throughput.
Backup mesh
In many applications, it is necessary to support fine mesh (80 or greater) with a coarser carrying mesh. When mounted directly underneath the fine mesh, the coarse mesh provides critical support to the material being processed.
Gerard Daniel is a manufacturer of replacement pretension screens that fit equipment manufactured by most major manufacturers.
Pretension Screen Compatibility
Our screens are compatible with a wide variety of OEM machines including:
Sweco®
Midwestern®
Kason®
Russell Finex®
Compass Wire™
Note: Gerard Daniel is not affiliated with or related to any of the aforementioned manufacturers.