Gerard Daniel Worldwide was founded in 1952 by two German immigrants, Gerard and Ruth Daniel, who began distributing wire cloth from Germany to customers in the US. Their basic message was "good quality and exceptionally competitive prices".
In the decades that followed, the Daniels expanded their sourcing network to include the very best quality weavers in Japan, Korea, Taiwan, and China and Gerard Daniel became known as the "wire cloth superstore". Today we still are known as the largest distributor of wire cloth in North America, with 5000 items held in stock at any one time.
In the 1980s, we expanded into new markets. Adding new facilities and products to our portfolio also gave us the opportunity to expand our footprint globally. In 1990, we acquired The Wire Weavers Ireland, gaining the capability to weave technically advanced sound modulation acoustic mesh and service our European customers.
Similarly, we invested in new manufacturing capabilities in Canada and throughout the United States. Further acquisitions brought us deep filtration know-how in the wire mesh space, the capability to draw our own wire and the ability to service the Construction and Insulation markets.
We committed to growing our business organically by investing in our engineering capabilities and setting up completely new business units. Engineered solutions and Separator products division both provided our customers solutions they were looking for.
The latest addition to the Gerard Daniel capability line was Langley Wire Cloth, adding to the capabilities of our growing filtration customer base. Langley advanced Gerard Daniel to one of the industry's best complete wire mesh filter manufacturers, making many of the base components in a filtration system.
Our growth has accelerated us to an experienced filtration and separation solution provider. We collaborate with our customers to engineer the solutions they need to solve their technology challenges. We supply a wide range of industries including aerospace, vehicles, food & beverage, pharmaceutical, oil, gas, mining, and industrial applications, providing solutions that range from small coffee strainers at one end of the technology spectrum, through to fine particulate fluid filtration and high-frequency sound modulation in aircraft engines at the other.
Engineered Filtration Solutions
Using our deep expertise, we collaborate with your engineers to develop and manufacture the solution you need.
Quality and Customer Service
Our goal is to deliver a high quality, specified solution 100% of the time. It is our highest priority to collaborate and develop with our customers the solutions they need, determine the exact specifications required, manufacture to the lowest cost of operation, and deliver when and where promised, 100% of the time.
Our quality certifications allow us to demonstrate to new customers this is the highest priority for us. Certified to ISO 9001: 2015, AS 9100 Rev.D and complying to DFARS, you can rest assured we'll meet your requirements. However, for us, quality is much more than that….
From the moment our company was founded, our mantra has always been to provide exceptional customer service. We go beyond standard quality and on-time delivery metrics; Customer Service to us means: consistently providing our customers with accurate and complete paperwork (including certifications), providing prompt, friendly and effective responses to information requests, complete access to our engineers and technicians to thoroughly discuss requirements and providing timely and effective responses to our customers' questions.
Our job is to help our customers get the solutions they need with a minimum of delay, hassle or problems. We stand behind everything we deliver, 100% of the time.
Worldwide Locations
Gerard Daniel provides its customers with the highest level of services and support across the globe.
Worldwide Headquarters & U.S. Manufacturing Location
150 Factory Street, Hanover PA, 17331, United States
Manufacturing & Distribution Locations
Canadian Headquarters & Manufacturing Location
205 Courtney Park Drive West, Suite 101, Mississauga, ON,          L5W 0A5, Canada
European Headquarters & Manufacturing Location
Mountmahon Industrial Estate   Abbeyfeale, County Limerick,            V94 KW59, Ireland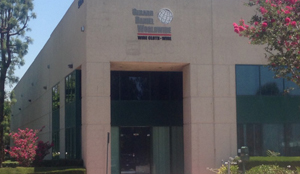 Manufacturing Location
13055 Jurupa Avenue
Fontana, CA 92337
United States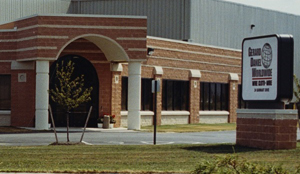 Worldwide Headquarters & Manufacturing Location
150 Factory Street
Hanover, PA 17331
United States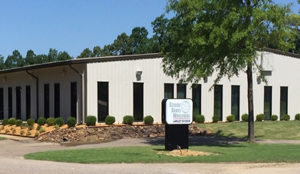 Manufacturing Location
100 Wildwood Street
Adamsville, TN 38310
United States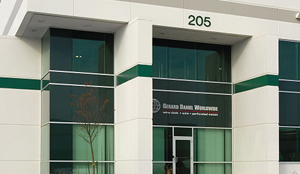 Canadian Headquarters & Manufacturing Location
205 Courtneypark Drive West | Suite 101
Mississauga, Ontario, L5W 0A5
Canada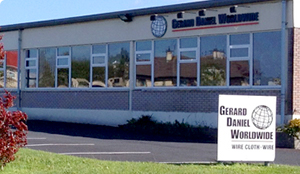 European Headquarters & Manufacturing Location
Mountmahon Industrial Estate
Abbeyfeale, Co. Limerick, V94 KW59
Ireland
Manufacturing & Distribution Location
110 Iron Mountain Rd.
Mine Hill, NJ 07803
Manufacturing & Distribution Location
8527 Monroe Rd.,
Houston, TX 77061
Manufacturing & Distribution Location
7136 South Yale Suite 300,
Tulsa, OK 74136
Manufacturing & Distribution Location
7158 123rd Circle N.,
Largo, FL 33773