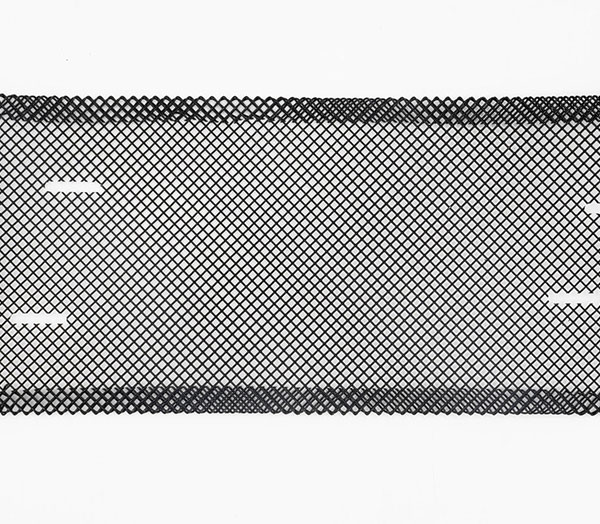 An experienced vehicle air vent screen manufacturer, we collaborate with our customers to optimize vehicle air vent durability, assembly efficiency, and manufacturing cost. Beyond just supplying parts, we offer inventory management and replenishment, quality control, and custom packaging to ensure your supply chain continuity with minimal administrative effort.
Description
A vehicle air vent is a mesh screen that serves as the first line of defense against large debris such as leaves, gravel, or insects entering the intake and clogging the dust filters. They can be simple die-cut screen mesh shapes, screen mesh with folded edges, or a mesh screen that is over-molded into a plastic support frame. They are then held in place between the exterior decorative bezel, cowling, or grillwork and the interior ductwork. Vehicle vents are available in a variety of woven mesh materials and can be treated with various corrosion-resistant coatings. As a primary vehicle air vent screen manufacturer, Gerard Daniel is the go-to source for original equipment manufacturers' vent screen needs.
Construction
Fiberglass, epoxy-coated aluminum mesh, or customer specified material
Typically fabricated from 8 to 20 mesh
Can also be supplied using perforated and expanded metals.
Salt-spray tested to assure white-rust corrosion resistance
Prototype and small production runs can be CNC laser cut for tight production schedules
Large scale production runs can be custom die cut for long-term cost savings
Assembly alignment holes incorporated into design to ensure proper fit and assembly efficiency
Applications
Our vehicle air vent screens are used in passenger, performance, commercial, and heavy industrial vehicles for both cabin air and engine air intake vent screens. Available as utility screens for out-of-view locations inside the windshield cowl or wheel well, or in decorative patterns and finishes for feature design element fender and hood vents screens.