Tank Internals / Multi-Media & Vessel Filters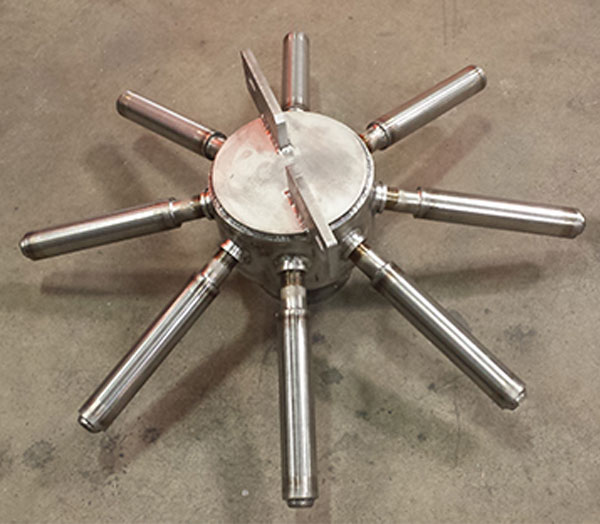 Our engineers can manufacture and provide new or repair filtration vessel internals for optimal flow rates to our customers' in-situ vessels. As a primary tank internals manufacturer, we design and manufacture all tank internal components based on our customer's desired flow and backwash rates and we work collaboratively to ensure the most efficient filtration for the application while helping to retain the filtration multi-media – or resin – in good condition.
Description
These vessels are referred to as ion exchangers or cation exchangers and are used to pre-treat water used in subsequent industrial processes. The water flows from the top inlet distributor down over the center header and lateral assembly (positioned just over the resin or multi-media (sand, gravel, etc.) filtration bed. This assembly delivers the chemicals used to treat the water as it filters through the media and out through the hub and lateral assembly underneath. The chemical injection assembly is frequently made with plain stainless-steel piping with holes, but wedge wire is sometimes used to prevent the potential loss of valuable media during vigorous backflush operations.
Sizes & Specifications
Custom designs to fit your flow requirements
Nozzle, hub and spoke, or header internals
We supply the best weave, alloy, specifications, heat treatments and coatings for the individual application
Familiar with most OEM brands and configurations
Can perform much of your replacement work directly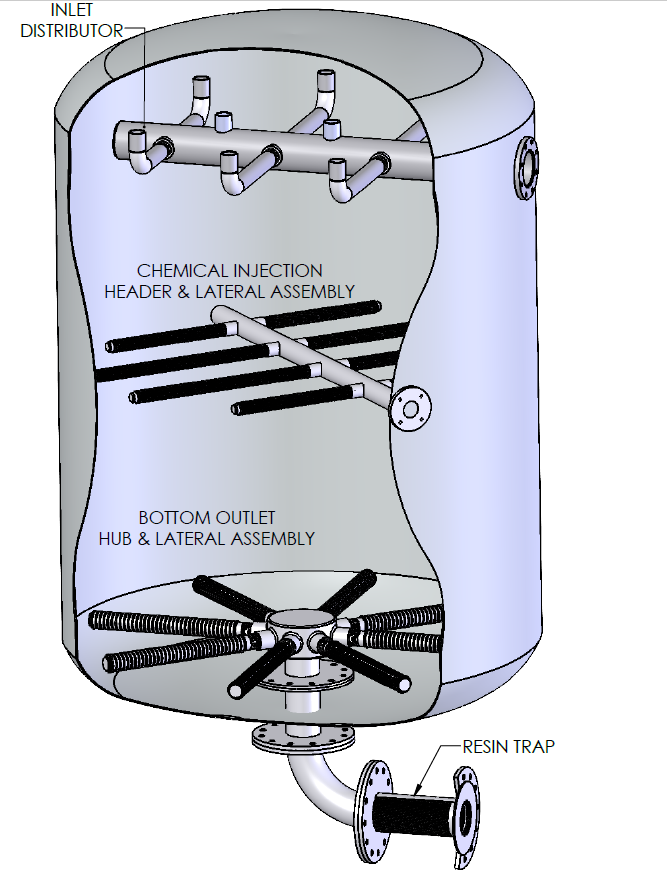 Applications
Much of ourTank Internal replacement and upgrade work is with the oil fields in Southern California. These fields require the use of ion or cation exchangers to condition water for steam generation used in the dredging process. Other applications for ion exchange systems include power generation, petrochemicals, steel and aluminum manufacturing, food & beverage, electronics, pharmaceuticals, metal finishing, and paper-making. Gerard Daniel routinely remediates damaged, clogged, or inefficient tank internals by providing replacement components to optimize flow rates without interrupting production.