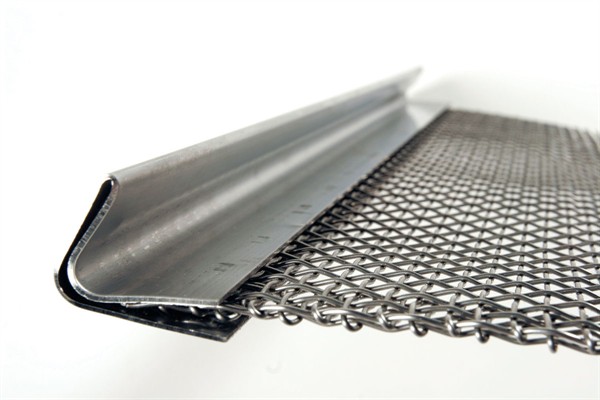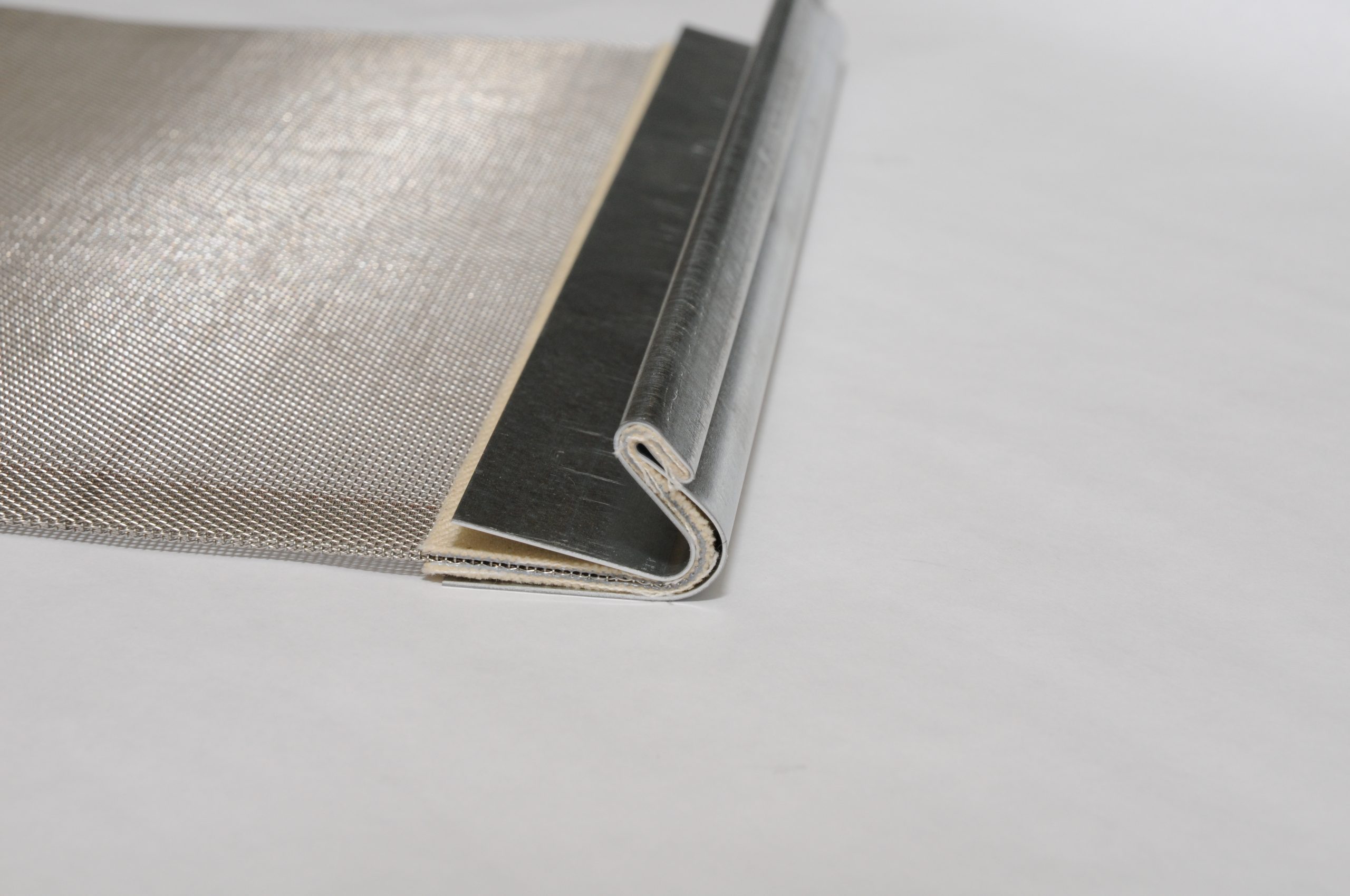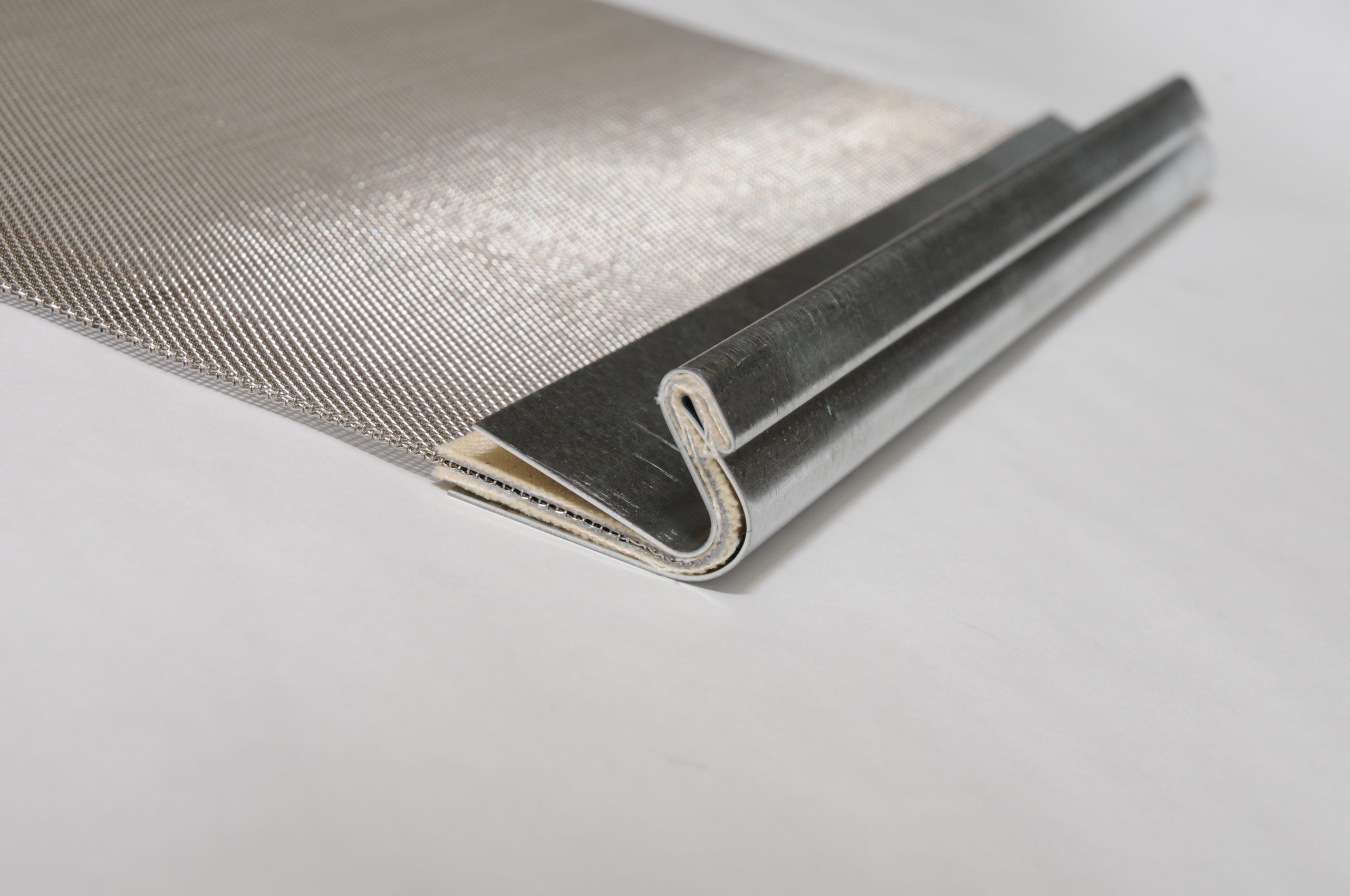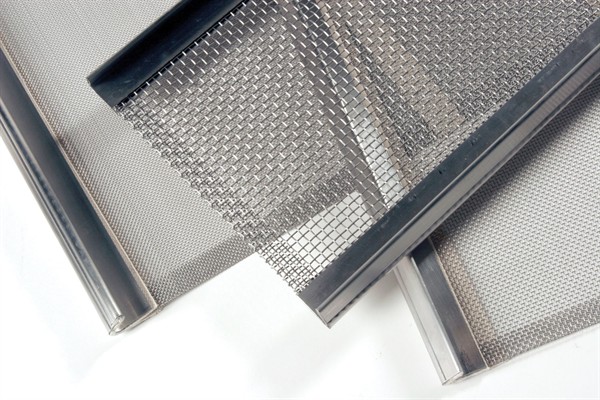 Hooked screens are vital to the sizing and grading required by many minerals, sand, and agricultural processes. Gerard Daniel hooked screens fit separators from leading equipment manufacturers. Quality fabrication ensures maximum shaker screen tension for extended service and optimum production.
Mesh sizes range from large one-inch openings to 500 mesh. We supply screens with Type 2, Type 3, Type 5 hooks. We also supply Type 5 hooks with canvas inserts that protect the fine mesh from premature wear and tear. Our hook screens come standard with galvanized hooks. Specify stainless steel hooks when required by your application.
Gerard Daniel supplies hooked screens in 12″ to 80″ screen widths. Select from multiple options:
Single mesh layer
Double layer using a coarser mesh for top screen support
Triple layer screen – for specialized applications, upon request
To prevent unraveling, open mesh edges are hemmed or bonded with plastic or canvas per manufacturer specifications. High-temperature adhesives are appropriate when process temperatures exceed 250 °F. The type of edge preparation must be compatible with the type of equipment and the characteristics of the material being screened. Quality edge finishing also protects the screen during handling.