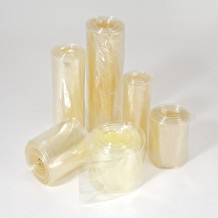 Gerard Daniel supplies tubing that connects your vibratory separator machines to various inputs and outputs. The right tubing provides the dustless connection essential to many production processes. Dustless connections prevent airborne contamination.
Select the parts that are perfect for your production process:
Choice of material: clear flex polyurethane, rubber-coated nylon, and continuous rubber
Inside diameter: 4″ to 12″
Wall thickness: 1/8″, 3/16″, and 1/4″
Colors: white, tan, and clear
Look to Gerard Daniel for your food-grade and pharma-grade tubing subject to FDA and USDA standards.