Separator Machines: How to Select and Size
Many people within companies that manufacture or sort small or granular products by size are already familiar with vibratory separator machines, also known as vibratory screeners. Many times, these staff will search for a provider knowing exactly what they need, which is typically another model similar to the ones they already have to increase production capacity.
For the person unfamiliar with vibratory screeners, learning how to make a  vibratory separator capacity selection is not terribly difficult if you follow a few simple guidelines.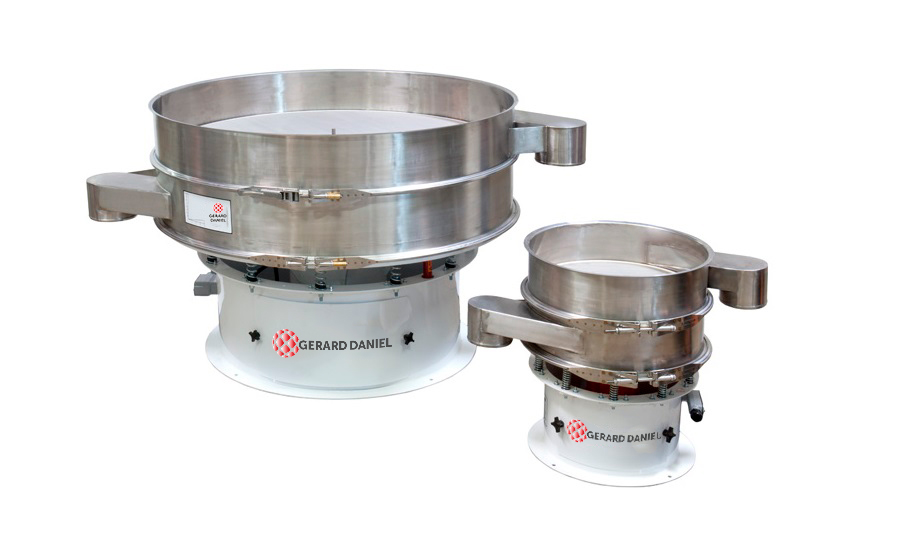 Getting started
First, understand your material and objectives. Is your product/medium wet or dry?
If your product is wet, it's best to contact the machine manufacturer for assistance. They'll need to know the type of material you want to screen and the liquid, as well as the volume of both. Some users with wet applications are simply separating solids from wastewater as in commercial laundry, while others are sorting food products, like liquid chocolate. Each is very different, and an applications engineer can be very helpful here.
If your product is dry, do you need simple separation or multiple sizing options? This will determine if a single screen deck is sufficient or if you need several decks.
Do you need to sort multiple sizes of material?
If you need multiple screen decks, each model can accommodate different numbers of decks: An 18" model can handle 2 decks, while larger sizes, including 24", 30", 48", and 60" models, are typically able to support 3 decks.
Plan for current and future screening needs
While a small screener may work now, a much larger but modestly more expensive screener will pay for itself in the long term.
After calculating the "ideal" machine using the steps below, compare its costs with the next larger size and its throughput. For example, a 30" screener has 55% more volume capacity than a 24" screener but is only modestly more costly to purchase.
Calculating the machine capacity
Start by selecting the screen you need by using this easy-to-use Screen Mesh Selection Table. The screen type will be determined by the mesh opening in inches or microns, and its open area. Select the screen to allow your particles to pass through the screen opening. If you are unsure, contact the machine or screen manufacturer for help.
Identify the following additional factors:
Capacity of your desired screen from the mesh table, measured in lbs/ft2 = C
Pounds per hour of material you want to pass through a single deck, measured in lbs = M
The percentage of material you expect to pass through the screen = Q
The bulk density of your product, measured in lb/ft3. If you don't know, weigh a 5-gallon bucket full of your material and divide it by 0.67 = D
Use the following formula to calculate required screen and machine size

Then;
Multiply that result by 1.25 to account for a 25% margin of error. Depending on how you set up and dial in your machine, nominal volume throughput may vary in actual use.
Select the machine from the table below with a screen surface area equal to or greater than your desired throughput:
Optional: Multiple screen decks and special cases
If you are sizing materials into multiple classifications, perform your calculations for each deck using the same formula as above then modifying each as follows:

For a second deck, multiple net required surface area by .9
For a third deck, multiple net required surface area by .8

Special circumstances

Will you be screening sticky or cakey material? Blinding is a common challenge with both wet and dry product screening. Near-size particles either get trapped in the mesh, or they build up on the wires, causing caking. Once screen openings are blocked, production suffers. Consider self-cleaning or deblinding solutions for your screens, such as ball trays or slider rings and clusters.
Options & Accessories
Every separator machine manufacturer also offers a range of accessories and spare parts to help you optimize your efficiency, including:
Gerard Daniel's Expertise
At Gerard Daniel, we use our deep expertise in woven mesh to recommend a screen gradation to suit your need precisely, resulting in maximum production rates from our separator machines. We build and design every machine in our U.S. manufacturing plants using the best quality materials, to provide a clean, durable machine intended to last for decades. Contact us to assist you in selecting the right machine for your needs.